Senior Public Information Officer/Communications Advisor
This opening expired 1 year ago.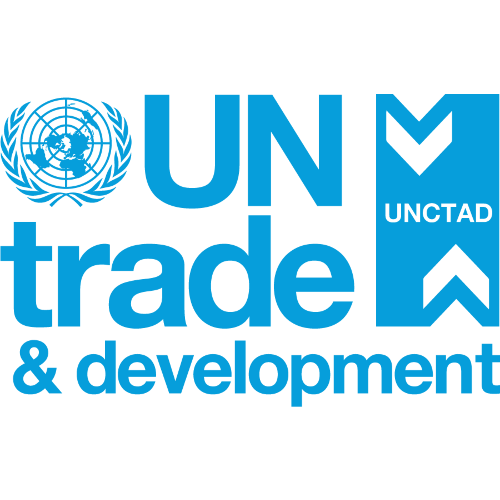 Contract
This is a P-5 contract. This kind of contract is known as Professional and Director staff. It is normally internationally recruited only. It's a staff contract. It usually requires 10 years of experience, depending on education.
Salary
The salary for this job should be between 194,686 USD and 243,986 USD.
Salary for a P-5 contract in Geneva
The international rate of 110,869 USD, with an additional 75.6% at this the location, applies.

Please keep in mind that the salary displayed here is an estimation by UN Talent based on the location and the type of contract. It may vary depending on the organization. The recruiter should be able to inform you about the exact salary range. In case the job description contains another salary information, please refer to this one.

More about P-5 contracts and their salaries

.
Org. Setting and Reporting This position is located in the Office of the Secretary-General of the United Nations Conference on Trade and Development (UNCTAD). The Senior Public Information Officer / Communications Advisor reports to the Secretary-General of UNCTAD.
Responsibilities Under the overall guidance of the Office of the Secretary-General of UNCTAD, the incumbent is responsible for the following duties:
Provides substantive inputs and authoritative strategic advice to the Secretary-General of UNCTAD on the visibility, outreach and strategic positioning of UNCTAD's overall programme of work and the executive communications of the Secretary General, with a view on ensuring that policy advice and technical assistance needs of Member States are duly taken into account.
Prepares, designs and implements proposals for the repositioning of the Organizations messaging to enhance the coherence and consistency of UNCTAD communications across different contexts and maximize the impact of its thought leadership
Leads in defining and conducting inclusive outreach campaigns with partners, key stakeholders, and beneficiaries of the Organization in the developing countries and donor countries.
Supports the development of a coherent communications strategy for the organization and a plan for securing the buy in of the stakeholders, both internal and external to UNCTAD.
Contributes to development and roll out of clear positions and coherent messaging with respect to the outcomes of the 15th quadrennial conference.
Represents the Secretary-General of UNCTAD, as necessary, at international, regional, and national meetings on development issues.
Develops and maintains relations with senior UN officials in communications and outreach roles within the secretariat and the UN development system to ensure visibility of UNCTAD and organizational alignment with the UN communication
Develops and implements strategy for 60th anniversary of UNCTAD

Leads or participates the formulation, organization and management of mandated programmes, strategies, policies, and actions as they relate to the provision of technical advice on trade and development issues to Member States.

Competencies - Professionalism: Knowledge of different aspects of public information and communication. Ability to address a range of issues in the context of political developments, public attitudes and local conditions. Ability to advise on high profile and sensitive communication challenges. Ability to assess world-wide communication environments, develop communication strategies and manage implementation of public information campaigns with various promotional and publicity techniques. Ability to produce a variety of written communications products in a clear, concise style. Ability to present and defend difficult positions to senior officials. Shows pride in work and in achievements; demonstrates professional competence and mastery of subject matter; is conscientious and efficient in meeting commitments, observing deadlines and achieving results; is motivated by professional rather than personal concerns; shows persistence when faced with difficult problems or challenges; remains calm in stressful situations. Takes responsibility for incorporating gender perspectives and ensuring the equal participation of women and men in all areas of work.

Communication: Speaks and writes clearly and effectively; listens to others, correctly interprets messages from others and responds appropriately; asks questions to clarify, and exhibits interest in having two-way communication; tailors language, tone, style and format to match audience; demonstrates openness in sharing information and keeping people informed.

Creativity: Actively seeks to improve programmes or services; offers new and different options to solve problems or meet client needs; promotes and persuades others to consider new ideas; takes calculated risks on new and unusual ideas; thinks "outside the box"; takes an interest in new ideas and new ways of doing things; is not bound by current thinking or traditional approaches.

Vision: Identifies strategic issues, opportunities and risks; clearly communicates links between the Organization's strategy and the work unit's goals; generates and communicates broad and compelling organizational direction, inspiring others to pursue that same direction; conveys enthusiasm about future possibilities.

Judgement/Decision-making: Identifies the key issues in a complex situation, and comes to the heart of the problem quickly; gathers relevant information before making a decision; considers positive and negative impacts of decisions prior to making them; takes decisions with an eye to the impact on others and on the Organization; proposes a course of action or makes a recommendation based on all available information; checks assumptions against facts; determines the actions proposed will satisfy the expressed and underlying needs for the decision; makes tough decisions when necessary.

Education Advanced university degree (Master's degree or equivalent) in communication, journalism, economic, law, international relations, business or public administration or related field. A first-level university degree in combination with two additional years of qualifying experience may be accepted in lieu of the advanced university degree.

Work Experience A minimum of ten years of progressively responsible experience in public information, journalism, international relations, public administration or related area is required.

Out of which at least five years of experience dealing with development issues, including experience dealing with intergovernmental processes at senior level is desirable.

Experience in strategic global communications, policy advocacy, and innovative partnerships relations in the United Nations system is desirable.

Experience in political outreach, analysis, advice, and reporting is desirable.

Languages Fluency in English is required; knowledge of French and Spanish is desirable. Knowledge of another UN official language is an advantage.

Assessment Evaluation of qualified candidates may include an assessment exercise which may be followed by competency-based interview.

Special Notice - The duration of the appointment is subject to the availability of funds. The initial duration is three months, starting as soon as possible.

While this temporary assignment may provide the successful applicant with an opportunity to gain new work experience, the selection for this position is for a limited period and has no bearing on the future incumbency of the post.

Candidates should have no expectation of any fixed-term appointment possibility after the end of this temporary assignment. If the selected candidate is an internal staff member of the UN Secretariat, the selection will be recorded as a temporary assignment.

Subsequent to the initial temporary appointment, new and successive temporary appointments may be granted for service in the same office or in a different office any number of times, for any duration, provided that the length of service does not exceed the period of 364 calendar days.

Upon separation from service, including, but not limited to, expiration or termination of, or resignation from, a fixed-term, continuing or permanent appointment, a former staff member will be ineligible for re-employment on the basis of a temporary appointment for a period of 31 days following the separation. In the case of separation from service on retirement, a former staff member will be ineligible for re-employment for a period of three months following the separation. This equally applies, mutatis mutandis, with respect to a former or current staff member who has held or holds an appointment in another entity applying the United Nations Staff Regulations and Rules and who applies for a temporary position with the Secretariat.

For more details on the administration of temporary appointments please refer to ST/AI/2010/4/Rev.1. For information on special post allowance, please refer to ST/AI/1999/17. The Staff Regulations, Staff Rules and administrative issuances governing staff appointments can be viewed at: http://www.un.org/hr_handbook/English. Please note that candidates will be required to meet the requirements of Article 101, paragraph 3, of the Charter as well as the requirements of the position.

United Nations Considerations According to article 101, paragraph 3, of the Charter of the United Nations, the paramount consideration in the employment of the staff is the necessity of securing the highest standards of efficiency, competence, and integrity. Candidates will not be considered for employment with the United Nations if they have committed violations of international human rights law, violations of international humanitarian law, sexual exploitation, sexual abuse, or sexual harassment, or if there are reasonable grounds to believe that they have been involved in the commission of any of these acts. The term "sexual exploitation" means any actual or attempted abuse of a position of vulnerability, differential power, or trust, for sexual purposes, including, but not limited to, profiting monetarily, socially or politically from the sexual exploitation of another. The term "sexual abuse" means the actual or threatened physical intrusion of a sexual nature, whether by force or under unequal or coercive conditions. The term "sexual harassment" means any unwelcome conduct of a sexual nature that might reasonably be expected or be perceived to cause offence or humiliation, when such conduct interferes with work, is made a condition of employment or creates an intimidating, hostile or offensive work environment, and when the gravity of the conduct warrants the termination of the perpetrator's working relationship. Candidates who have committed crimes other than minor traffic offences may not be considered for employment.
Due regard will be paid to the importance of recruiting the staff on as wide a geographical basis as possible. The United Nations places no restrictions on the eligibility of men and women to participate in any capacity and under conditions of equality in its principal and subsidiary organs. The United Nations Secretariat is a non-smoking environment.
The paramount consideration in the appointment, transfer, or promotion of staff shall be the necessity of securing the highest standards of efficiency, competence, and integrity. By accepting an offer of appointment, United Nations staff members are subject to the authority of the Secretary-General and assignment by him or her to any activities or offices of the United Nations in accordance with staff regulation 1.2 (c). In this context, all internationally recruited staff members shall be required to move periodically to discharge new functions within or across duty stations under conditions established by the Secretary-General.
Applicants are urged to follow carefully all instructions available in the online recruitment platform, inspira. For more detailed guidance, applicants may refer to the Manual for the Applicant, which can be accessed by clicking on "Manuals" hyper-link on the upper right side of the inspira account-holder homepage.
The evaluation of applicants will be conducted on the basis of the information submitted in the application according to the evaluation criteria of the job opening and the applicable internal legislations of the United Nations including the Charter of the United Nations, resolutions of the General Assembly, the Staff Regulations and Rules, administrative issuances and guidelines. Applicants must provide complete and accurate information pertaining to their personal profile and qualifications according to the instructions provided in inspira to be considered for the current job opening. No amendment, addition, deletion, revision or modification shall be made to applications that have been submitted. Candidates under serious consideration for selection will be subject to reference checks to verify the information provided in the application.
Job openings advertised on the Careers Portal will be removed at 11:59 p.m. (New York time) on the deadline date.
No Fee THE UNITED NATIONS DOES NOT CHARGE A FEE AT ANY STAGE OF THE RECRUITMENT PROCESS (APPLICATION, INTERVIEW MEETING, PROCESSING, OR TRAINING). THE UNITED NATIONS DOES NOT CONCERN ITSELF WITH INFORMATION ON APPLICANTS' BANK ACCOUNTS.